This statement is made on behalf of DIESEL (LONDON) LTD ("the Company") pursuant to section 54(1) of the Modern Slavery Act 2015 (the "Act") and constitutes the Company's transparency in supply chains statement. It has been approved by the Company's board of directors. DIESEL (London) Ltd is an incorporated company in the UK and is wholly owned by DIESEL S.p.A., a company incorporated in Italy. To view the full corporate structure please click here.
COMMITMENT TO ETHICAL BUSINESS
Diesel provides high quality clothing and accessories around the world and the Company is committed to ensuring our products are manufactured in an ethical way. We have a zero-tolerance policy to child or forced labour, including human trafficking.
CODE OF BEHAVIOUR
All the Company's suppliers are required to conform to our 'Code of Behaviour for Suppliers' (the "Code") click here. The Code requires suppliers to comply with our standards relating to:
• Child labour
• Forced labour
• Working hours
• Remuneration and wages
• Coercion and harassment
• Discrimination
• Union membership
• Health and safety
• Environment protection
FORCED LABOUR
In particular, our suppliers must agree not to use or have child labour in the supply chain. As stated Diesel has a zero-tolerance policy on the issue. Equally, our suppliers must agree not to use forced or involuntary labour. We ensure there is no bonded labour by prohibiting the supplier from requiring its employees to pay deposits or to surrender any documents to the employer. Employees must be free to terminate the work relationship in compliance with national law. The Company recognises that working conditions are equally as important and our Code requires all suppliers to ensure their employees work no more than permitted in accordance with national law. However, all our suppliers, wherever they are located, are required by our Code to ensure their employees have a maximum 48-hour week, excluding voluntary overtime, in accordance with EU regulations. All our suppliers are expected to abide by applicable national and international legislation.
NO SLAVERY OR HUMAN TRAFFICKING IN THE SUPPLY CHAIN
The Company is satisfied that the above policies ensure there is no slavery or human trafficking in the supply chain.
FUTURE STEPS
We are committed to ensuring our supply chain is slavery and trafficking free now and in the future. To ensure our suppliers are acting within our Code of Behaviour, we will consider:
• Reviewing our procurement policies
• Reviewing our contractual terms with suppliers
• Preparing an anti-slavery policy
• Training key staff.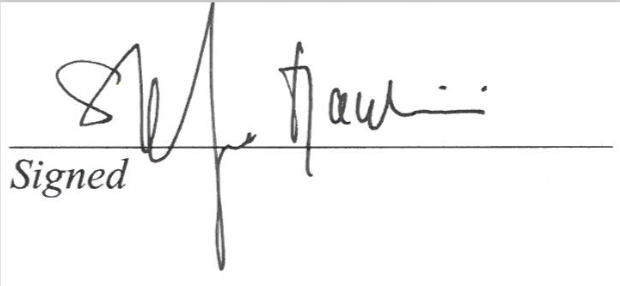 Remove Product?
Are you sure you want to remove the following product from the cart?